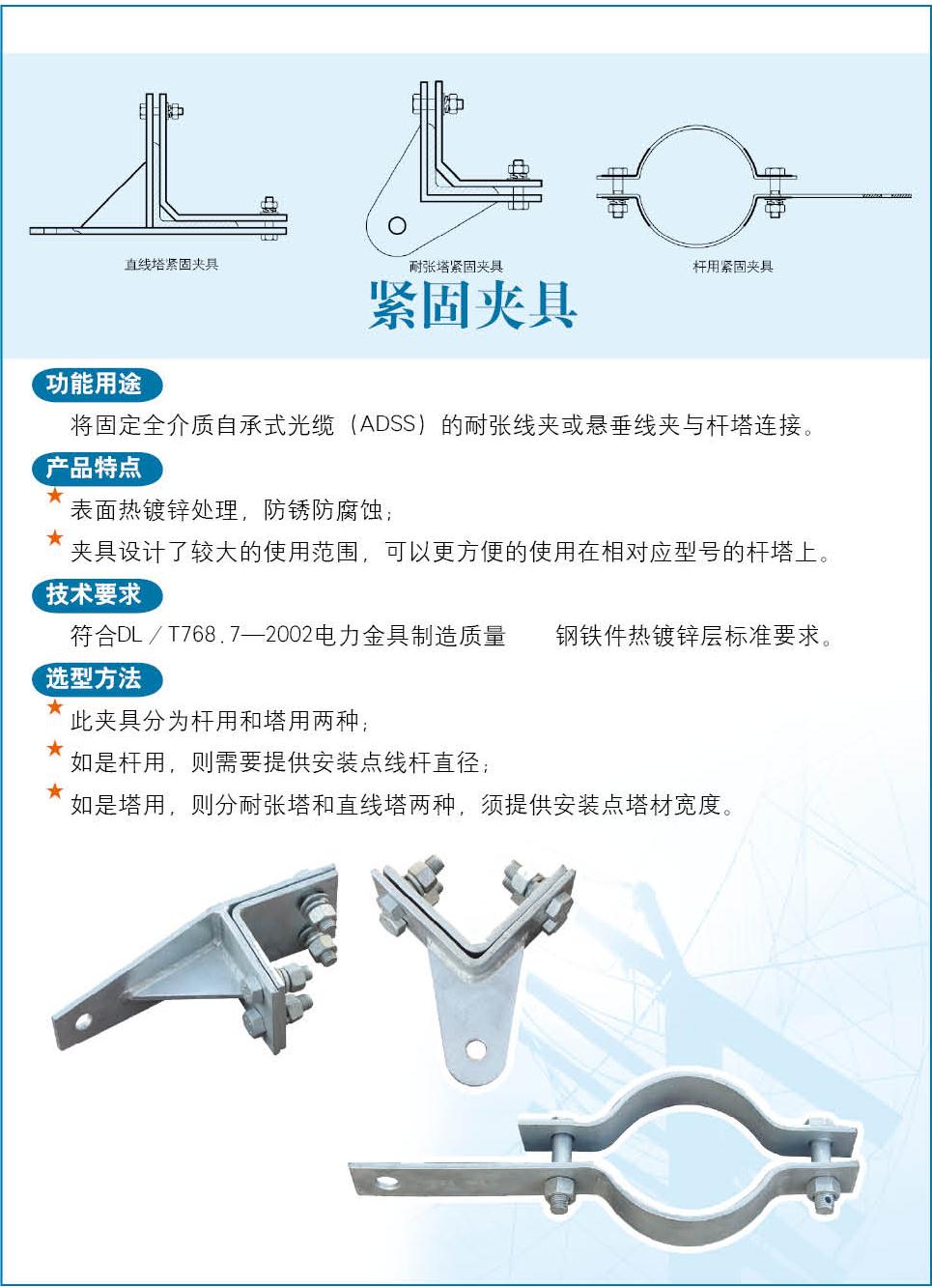 紧固夹具/ Fastened Fitting
直线塔用紧固夹具 Fastened fitting for straight tower
耐张塔用紧固夹具 Fastened fitting for strain tower
杆用紧固夹具 Fastened fitting for pole
功能用途/ Function and Purpose
Fastened fitting is used to the connection of Dead-end clamp and suspension clamp with pole or tower.
产品特点/ Product characteristic
² Hot dip galvanized surface treatment, against rust and corrosion.
² We design series of fastened fitting for standard pole or tower.
技术要求 / Technical Requirements
Compliant with of DL/T 768.7-2002: Manufacture quality specification for electric power fittings hot dip galvanized coatings on fabricated iron and steel articles.
选型方法/ Lectotype Method
² Fastened fitting can be used on pole or tower.
² For pole, please supply the diameter of pole where installed.
² For tower, please supply the width of tower where installed.